April 3rd, 2014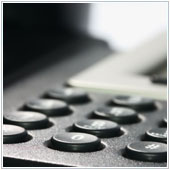 Voice over Internet Protocol, or VoIP, is one of the most popular modern methods of communication. It allows voice communication like a regular phone does, but it uses the Internet instead of the usual phone line. Many companies of all sizes in a multitude of industries have successfully adopted this technology. If you are still using landline phones for business communication you might want to look at the various advantages of adopting this technology.
More affordable communication costs
Using VoIP services like users communicate to other users either for free or at drastically lower call rates than regular providers, as long as they are connected to the Internet.
Read more.